Each month, we inform, entertain and intrigue
our readers by providing relevant content that enriches the lives of Oklahomans and fosters enthusiasm for all that our metropoli­tan area has to offer.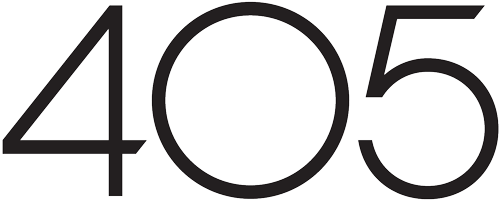 Print
120,000+
Readership
20,000+
Circulation
15,000+
Average unique website users per month
30,000+
Average monthly page views
Newsletter
48,000+
combined opt-in subscribers
Social
50,000+
likes/followers on Facebook, Twitter and Instagram
Our award-winning team of writers, photographers, editors and designers
bring creative, intelligent articles to life that resonate with longtime residents, newcomers and visitors alike.
Our readers are educated, affluent and engaged.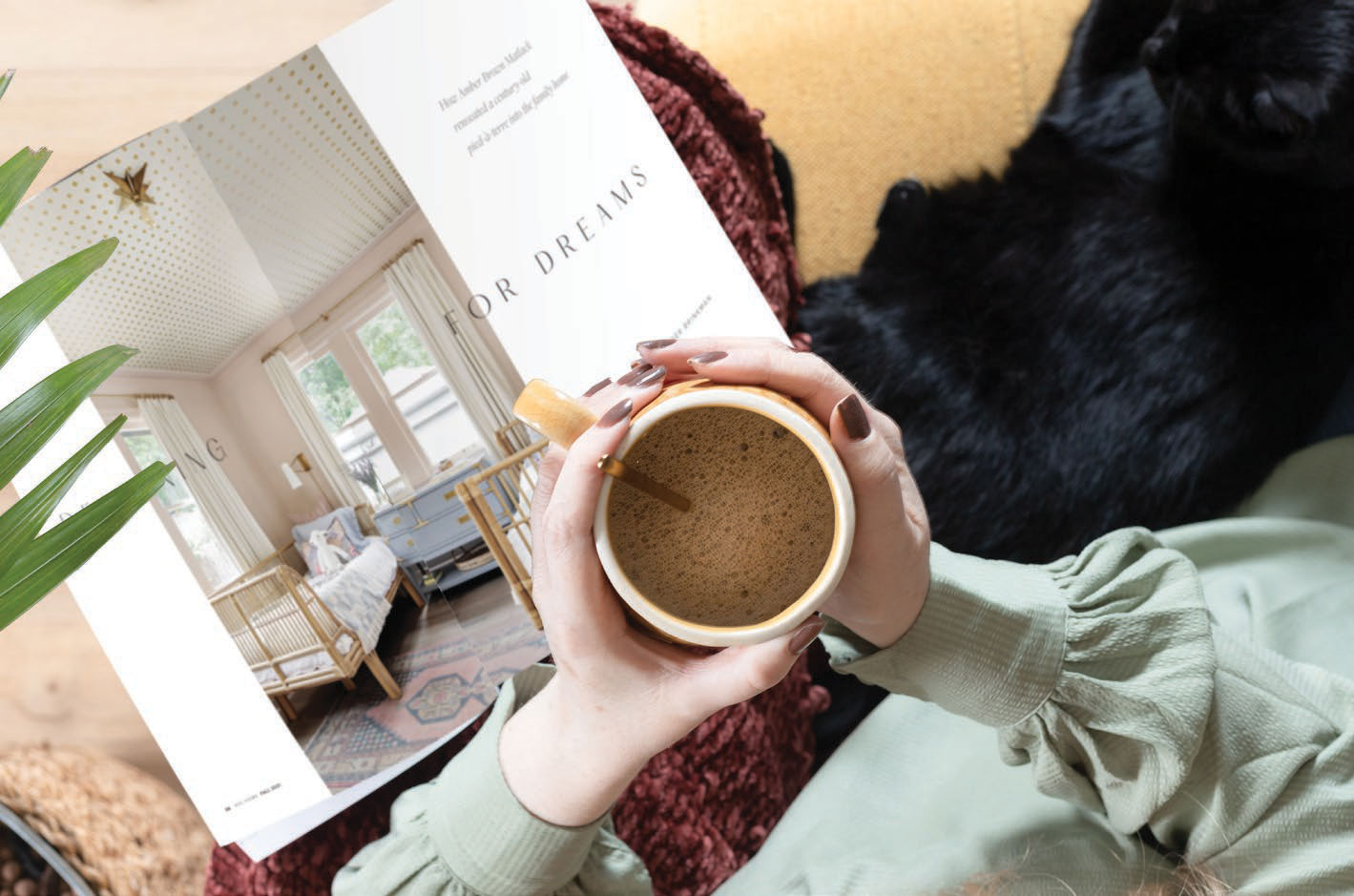 Our audience at a glance*
Readership
120,000+
HHI
$112,500
AVERAGE READER AGE
45 - 54
Female
59%
Male
41%
of readers have a
household income
about $100,000
annually
of readers attended or graduated from college
of subscribers regularly read through the magazine
of readers frequently purchase products and services from ads seen in 405 Magazine.
*Source: CVC Media Audit 2019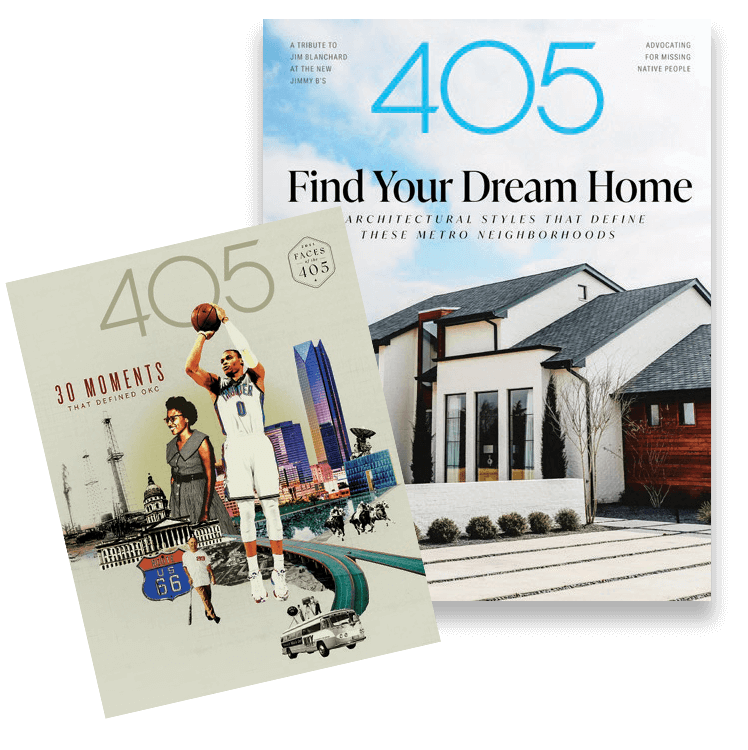 405 Magazine is the only publication we're advertising in now, due to the fact that we get a direct response almost daily from it – people are coming in to ask about the specific frames pictured in our 405 Magazine ads.
BEN BLASI, ABOC, MANAGER

PHYSICIANS OPTICAL
read the current 405 Magazine