custom publication work is adaptive and of the finest quality.
Regardless of subject matter, audience, or media type,
our team collaborates with clients to help bring their project to life in an exceptional way.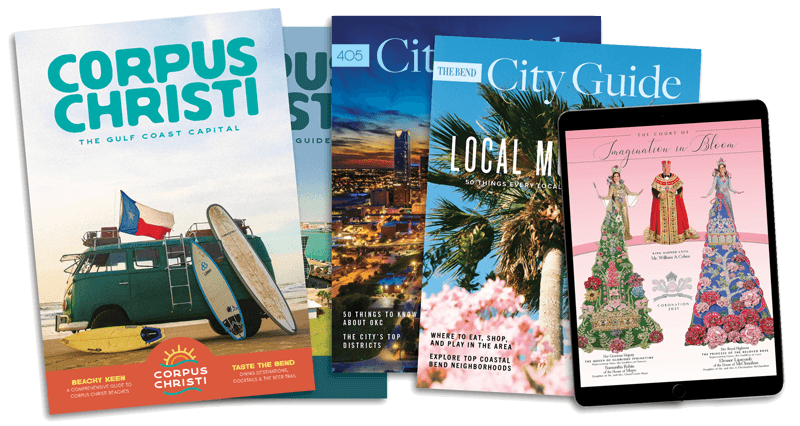 "We LOVE our custom publication! Our organization worked with The Bend to publish a customized visitors guide and a meeting planner. Their team is so supportive, professional and hands-on from the concept to the design to the content. The Bend has given us so much professional insight, support and assistance with an amazing end result, not to mention the team was fully hands-on throughout the entire process!"
EMILY ZERTUCHE, CTE

VICE PRESIDENT OF MARKETING, VISIT CORPUS CHRISTI